Namaste House is the  only specialized child care center for challenged children in Western Odisha, Muniguda, India. Namaste House has been a Aktion Kinderhilfe Indien, Germany (AKI) project for many years. When Polio was common across Orissa AKI funded corrective surgery for Polio crippled children. The future focus will be for mentally challenged and cerebral palsy children. It is not an easy task, but the little steps of progress are rewarding for the children, staff and the Trustees. After 21 years in Western Orissa. Namaste House remains the only one of its kind in Orissa, India.
Can the challenged young people return to their families. Sadly many of them are orphaned, come from unimaginable poverty line families where villages have no safe drinking water. None of the huts where the children come from have bathrooms or toilets or even taps in a common area. Water is taken from streams or in some places deep wells that tend to dry three months of the year.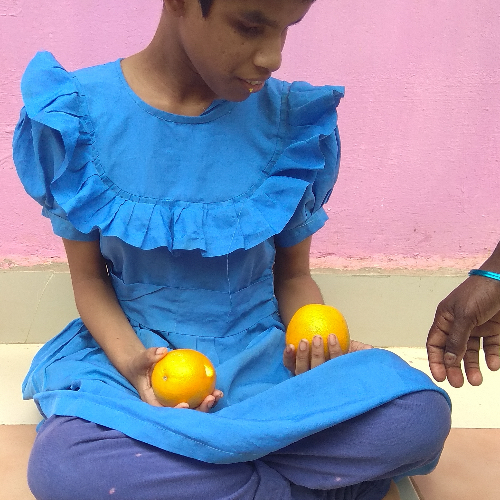 Challenged Young Person - 12 x Monthly Payments
Partner with New Hope and sponsor an Challenged Indian child via a monthly subscription. Your subscription will mean 12 months of consistent support for a challenged sponsored Indian child. Photos and reports will be emailed to you about the progress of the sponsored challenged young child. *** YOU WILL DONATE $27.50 USD SUBSCRIPTION PER MONTH FOR 12 MONTHS ***
Available Qty: 9
YEN 3,707.28
Namaste House
We accepted the care of these disabled and challenged children out of compassion to ensure their rights to live to the best of their ability and to have medical and social services. They all live in an integrated community – and have their own independent Home – called Namaste House. Our great joy is to see the disabled children from Namaste House in the Centre at Muniguda visiting the 'Older people – aged people in the Aged Care Home in the evenings. Many of the aged entertain the children with traditional story telling. You can help by giving a donation towards new equipment – soft play mats are always needed. If you live in Germany or Europe you can make a donation through Aktion Kinderhilfe Indien.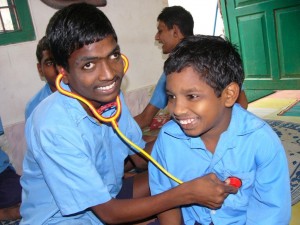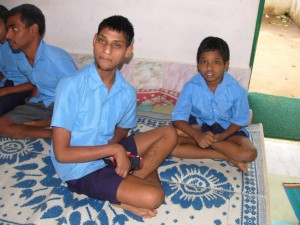 I am a physiotherapist and together with Christina Maccullie we have been to Namaste House in Muniguda, Orissa, India in 2012 and seen the situation. We gave training to very willing staff to improve the children mobility and self managing skills" – Helen Gough, Physiotherapist , UK.